Young men and women from the age of 10 years undergo a compulsory warm-up and begin to practice techniques of fighting with historical weapons. They learn to control not only movement techniques, but their own emotions; to understand the behaviour of the opponent and predict their reactions; to work with their fear; to lead others, but also to submit to the interest of the whole team. The amount and difficulty of the work varies according to the student's level and ambition.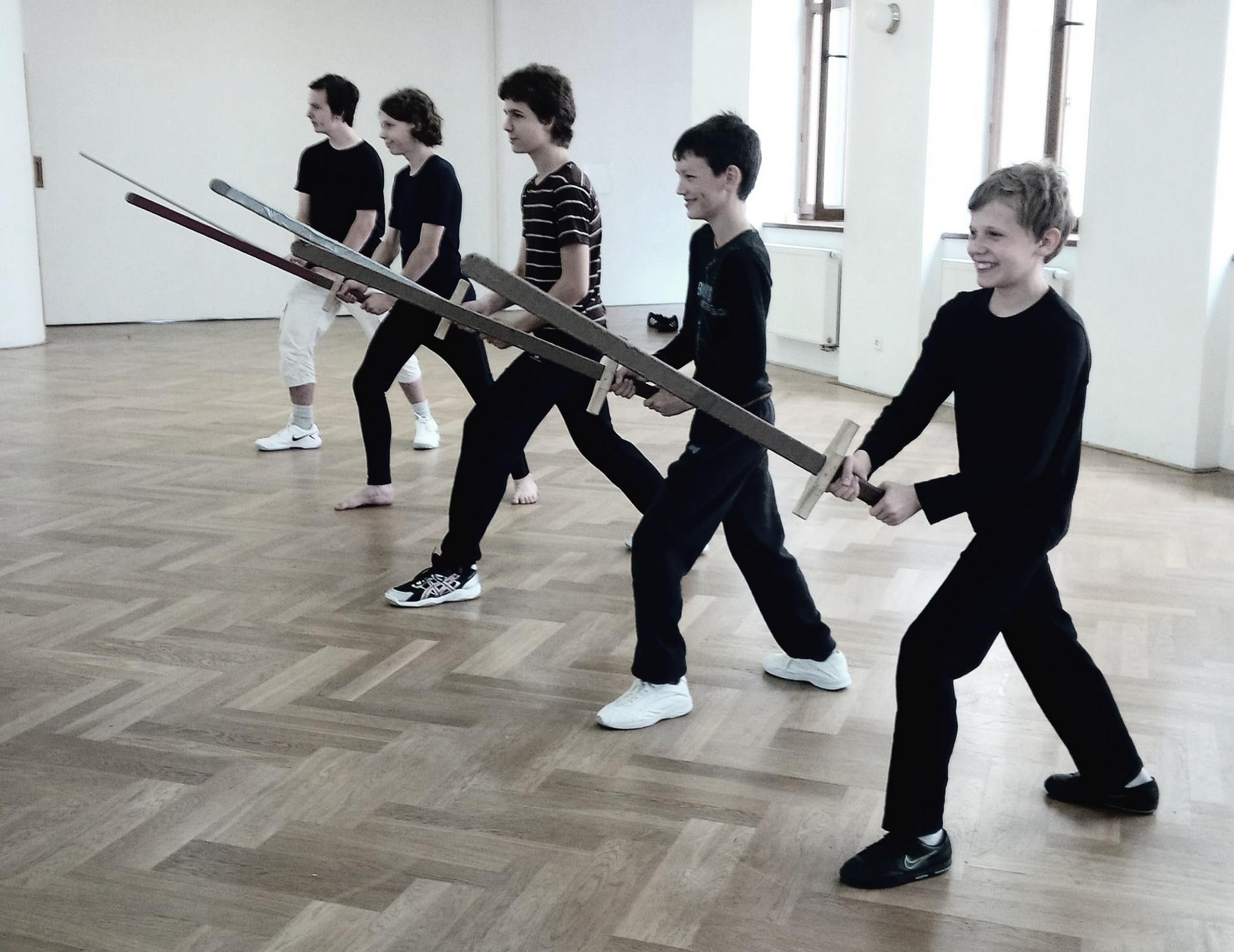 Lecturers
Children's studio
The learning system allows you to start at any time during the year. The first year of training is designed to learn the elementary skills needed to navigate cold weapon combat and master one's own motor skills. Pupils slowly get acquainted with the different fencing styles. They learn to understand the struggle in the context of the historical period, the philosophy of the time, social classes, etc.
You're not sure? There is no charge for the first hour and no need to book in advance.
If you want to start attending the fencing studios, print…