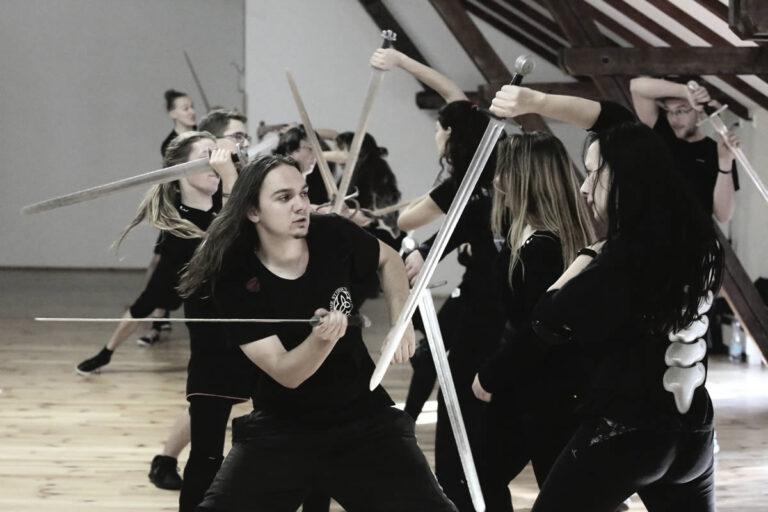 A message to complete beginners: Don't hesitate to try it now!
The first lesson is free, you only need to call or email in advance.
We will lend you all the necessary equipment, you only need black sports clothes and good sports shoes.
Our studios
Young men and women from the age of 10 years undergo a compulsory warm-up and begin to practice techniques of fighting with historical weapons. They learn to control not only movement techniques, but their own emotions; to understand the behaviour of the opponent and predict their reactions; to work with their fear; to lead others, but also to submit to the interest of the whole team. The amount and difficulty of the work varies according to the student's level and ambition.